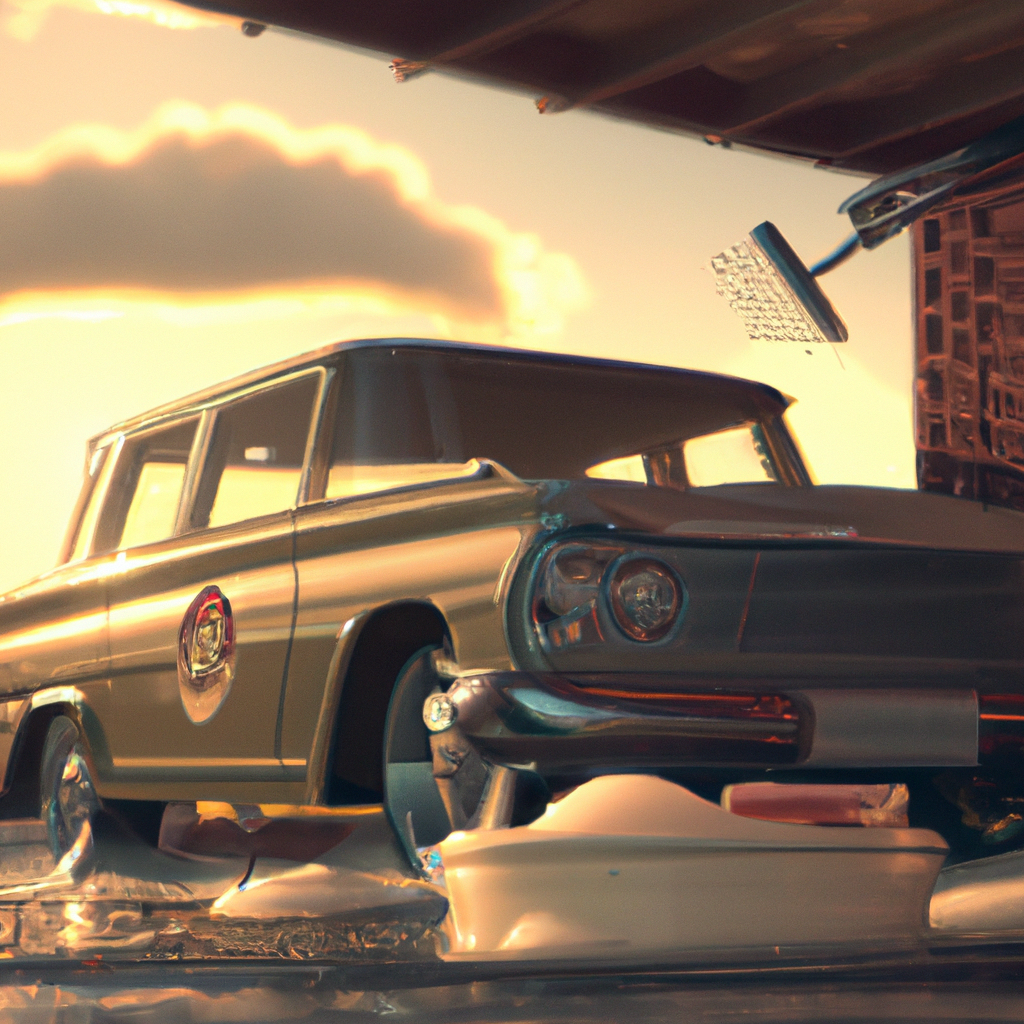 Introduction
The act of cleaning your car is vital to its maintenance and overall appearance. But, can you use dishwashing liquid to wash your vehicle? The answer is no. Although dishwashing detergent is excellent in cutting through grease and grime, it can damage your car's paint and wax. It also strips the protective coating, leaving your vehicle vulnerable to environmental elements such as UV rays and dust.
Instead, opt for dedicated car-washing shampoos that are formulated with gentle chemicals and are pH-balanced for automotive finishes. They effectively clean without harming the paint or plastic parts of the vehicle. Furthermore, do not use regular towels or sponges which can introduce scratches that damage the paintwork instead; invest in microfiber cloths or specialized mitts designed to aid in a thorough clean.
Lastly, if you do not have access to a prime washing area, consider getting a mobile detailing service that will come directly to you. They bring their equipment and premium-grade cleaning solutions using fewer amounts of water while thoroughly cleaning your car from top to bottom without affecting the environment.
Dishwashing liquid: the perfect solution for cutting through grease and grime, but not so great for removing the evidence of a hit and run.
Understanding dishwashing liquid and its properties
Dishwashing Liquid: Properties and Insights
Dishwashing liquid is a versatile cleaning agent that breaks down grease, grime and dirt. Its surfactant molecules allow water to spread easily, thus making it an effective cleaner. It also allows for suds formation, making it useful in washing dishes by hand. The pH levels of dishwashing liquids vary between 6-8, being mild and gentle on your skin.
This cleaning agent is not only suitable for dishware but can be used to clean other surfaces such as floors, windows and cars; however using it consistently on these surfaces may be inappropriate long-term. The high levels of surfactants in dishwashing liquid can cause damage by stripping the wax from car paint finishes after multiple washes.
Formulated with ingredients that are eco-friendly, some brands of dishwashing liquids are suitable for outdoor plants. Furthermore, you can keep your fruits and vegetables free of pesticides and other harmful chemicals by washing them with a mild dishwashing detergent solution before consumption.
In 2014, a burglar broke into a car dealership in Texas attempting to steal cars but abandoned his mission leaving all the cars partially washed with bubbles everywhere. From further investigation police discovered he had used a dishwasher soap solution instead of using a regular car-washing product causing suds everywhere that tipped off the dealership security guard.
Why spend money on car wash soap when you can make your ride smell like fresh lemons and let the dishes pile up at the same time?
Can you use dishwashing liquid to wash the car?
Using dishwashing liquid to wash your car is a common practice among many people. However, this mild detergent may not be the best solution for effectively cleaning your vehicle without causing damage. The soap's harsh chemicals and abrasive nature can strip off the wax layer from the car's paint, leading to dullness and exposing it to more dirt and contaminants.
Instead of using dishwashing liquid, you can opt for specialized car washing soap that has been manufactured keeping the vehicle's paint in mind. Car washing soaps are formulated with ingredients that effectively clean dirt, grime, and contaminants while being gentle on car paint.
Moreover, using proper equipment like microfiber towels can prevent any scratches or swirls on the surface while washing. Additionally, pre-rinsing with water before using soap can help loosen up dirt particles and make the washing process more efficient.
Pro Tip: Regularly cleaning and waxing your car helps maintain its shine while protecting it from environmental contaminants like acid rain and UV rays.
Pro Tip: Do not use dishwashing liquid if you want your car to come out looking like a giant bubble bath.
Tips for washing the car properly
You want to keep your car looking spick and span all year round, but not everyone knows the correct way of washing their vehicle. Here's how you can give your car a proper wash without damaging it.
Use the Right Tools
Get a high-quality sponge or wash mitt, a bucket of water, and car shampoo that is specifically designed for automotive finishes. Avoid using dishwashing liquid, as it may strip off the wax and leave marks on the paint.
Rinse Off Loose Dirt
Before washing your car with soap, rinse off any loose dirt from the surface of your vehicle thoroughly. Use a high-pressure hose or nozzle instead of wiping with a cloth as this may scratch the paint.
Wash Your Car Gently
Dip the sponge into soapy water and wash each section of your car systematically starting from top to bottom. Rinse the sponge before dipping it again to prevent dirt and debris from scratching your vehicle. After cleaning each section thoroughly, rinse it with clean water immediately.
Dry Your Vehicle Properly
Avoid air drying as it may leave marks when water spots dry naturally on your car finish. Instead, use a soft microfiber towel or chamois cloth to wipe down your car after rinsing thoroughly.
Interesting fact- The first automatic carwash was opened in Detroit in 1914 by two brothers Harry Simms and Dan Hanna who washed cars with oil drilling equipment.
Rinsing off your car with dishwashing liquid may be a bad idea, but reading this article was definitely worth the soap opera.
Conclusion
To determine if dishwashing liquid is suitable for washing a car, it is important to note that not all types of soap are created equal. In fact, many dishwashing liquids can strip away the existing wax and leave the car paint more susceptible to damage. However, some specially formulated car wash soaps contain pH-balanced ingredients that offer effective cleaning without compromising the car's paint job. It is recommended to use a dedicated car wash soap rather than substituting with other household cleaning agents.
In addition to maintaining the vehicle's paint job, using a high-quality car wash soap also helps protect against rust, eliminates dirt and grime buildup, and enhances overall shine. Opting for a professional-grade car wash system or investing in a pressure washer can also provide added convenience and efficiency when it comes to cleaning your car.
Pro Tip: Avoid washing your car under direct sunlight as this can cause water spotting due to quick evaporation of water droplets on the surface of the vehicle.
Frequently Asked Questions
Q: Can I use dishwashing liquid to wash my car?
A: It is not recommended to use dishwashing liquid as a car wash. This soap is formulated to cut through grease and grime on dishes, but it can strip away wax and other protective coatings on your vehicle's paint.
Q: What soap should I use to wash my car?
A: To properly and safely wash your car, use a soap specifically designed for cars. These soaps are formulated to clean your car without damaging the paint or stripping away any protective coatings.
Q: Why is it bad to use dishwashing liquid on my car?
A: Dishwashing liquid can strip away wax and other protective coatings on your car's paint. This can lead to increased vulnerability to damage from the elements, including UV rays and pollutants.
Q: Can I use dishwashing liquid in an emergency?
A: While it is not recommended, in an emergency, dishwashing liquid can be used to wash your car. However, be aware of the potential damage it can cause to your car's paint and thoroughly rinse the soap off after washing.
Q: Can I use dishwashing liquid to clean the wheels and tires on my car?
A: You can use dishwashing liquid to clean the wheels and tires on your car, as the soap is effective at cutting through brake dust and grease on these surfaces. However, be sure to rinse thoroughly to avoid leaving any soap residue.