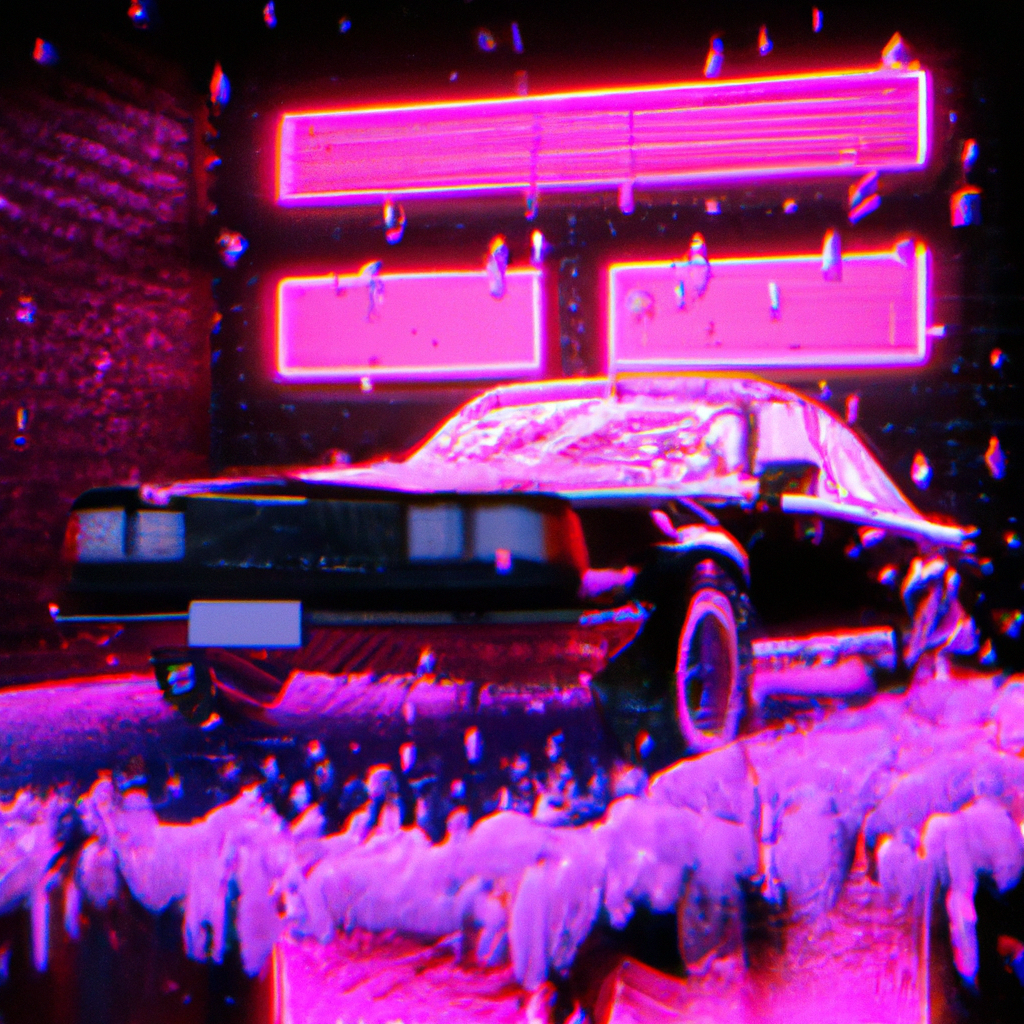 Introduction
The quest for the best car wash in Colorado Springs has many variables to consider. Ranking highly is always important, but factors such as pricing, quality, and customer service all play significant roles. All these factors must be taken into account to make an informed decision on which car wash truly stands out among the competition.
It's no secret that getting a car wash can sometimes feel like a chore or hassle; however, having a clean vehicle can make a substantial difference in your daily life. It's essential to find a car wash with affordable pricing that still provides top-notch quality and convenience.
It's worth taking note of individual amenities like free vacuums or tire shines when deciding which car wash to visit frequently. Moreover, customer-centric services, including weekend hours and online booking options could reward your preferences over time.
Furthermore, some of Colorado Springs' most successful car wash businesses have earned their reputation by offering more than just a basic cleaning service. They have created genuinely unique experiences that keep customers coming back for more; such companies grow based on their reputation and consistently meeting (or exceeding) customer expectations.
With various factors to contemplate and weigh when searching for the ideal Colorado Springs location, finding one that delivers dependable service and exceeds expectations at competitive rates could make all the difference in your automobile-loving lifestyle. Get your ride squeaky clean and impress your Tinder date at the same time with these top car wash picks in Colorado Springs.
Best Car Wash in Colorado Springs
In Colorado Springs, the optimal car wash is one that provides top-notch services and customer satisfaction. The finest car wash should cater to the customer's needs and provide their car with a thorough cleaning that makes it look brand new.
Here are three key points that make a car wash the best in Colorado Springs:
Attention to Detail: The car wash should provide meticulous cleaning services that leave no dirt or grime behind, and pay attention to small details like wheels and mirrors.
Quality Products: The car wash should use top-quality products like soaps and waxes that not only clean but also protect the car's surface against future damage.
Value for Money: The car wash should offer reasonable prices and value for the money to their customers, making their services affordable for everyone.
In addition to these points, the best car wash in Colorado Springs should have an efficient and friendly team that caters to the customer's needs, preferences, and schedule. They should also provide additional services like detailing and maintenance that help keep the car in optimal condition.
Lastly, if you want the best car wash experience, don't miss out on trying out the top-rated and recommended car wash in Colorado Springs. Try it out for yourself and see the difference in your car's cleanliness and shine. Don't wait any longer and experience the best car wash in town today!
Consider these criteria before trusting someone else to clean your ride, unless you're into that kind of kinky stuff.
Criteria to Consider
To identify the best car wash in Colorado Springs, specific factors must be considered. These include the quality of service, speed of service, customer satisfaction, affordability, and available amenities.
| Criteria | Details |
| --- | --- |
| Quality of Service | This includes the level of care given to vehicles during washing, such as using high-quality cleaning products and providing detailing services. |
| Speed of Service | The amount of time it takes to complete a car wash while still maintaining an adequate level of cleanliness. |
| Customer Satisfaction | The overall impression customers have towards a particular car wash regarding both services offered and customer service. |
| Affordability | The price charged for specific services and whether it is reasonable compared to other nearby establishments. |
| Amenities Available | This includes additional facilities like waiting areas or cafes that can make a customer's time at the establishment more enjoyable. |
It's essential to note that while these factors are critical in determining the best car wash establishment in Colorado Springs, they may not all apply equally in every situation.
Aside from these criteria, it's worth considering any unique features that set a particular car wash apart from others. For example, some modern establishments utilize eco-friendly methods for washing cars or provide advanced technological tools like virtual reality headsets for their customers.
Don't be left out! Make sure you choose the best car wash establishment in Colorado Springs by evaluating each criterion carefully. Experience quality service combined with affordability and customer satisfaction.
Get your ride so clean, even your mother-in-law won't find a reason to complain – the top car washes in Colorado Springs!
Top Car Washes in Colorado Springs
When it comes to getting the best car wash in Colorado Springs, there are a few top options available. These establishments offer high-quality services that leave your car looking shiny and new.
Here are some of the best car washes in Colorado Springs:
Cactus Car Wash
Mister Car Wash
Water Works Car Wash
Go Green Dry Clean & Auto Spa
The Wave Car Care Center
In addition to their exceptional car washing services, these locations also offer additional services such as detailing and oil changes. You can enjoy a one-stop-shop experience for all your car maintenance needs.
While all these options are excellent choices, The Wave Car Care Center stands out for its innovative use of technology. They utilize state-of-the-art equipment to provide touchless car washes that are both safe and efficient.
Pro Tip: Before opting for any car wash services, read reviews online or ask friends and family for recommendations to ensure you get the best value for your money.
Looking for a car wash that'll leave your vehicle so clean, you could host a dinner party on it? Water Works Car Wash has got you covered.
Water Works Car Wash
Located in the heart of Colorado Springs, this outstanding car wash facility is widely known as the leading car wash place in town. Their unmatched services and dedicated staff have made their customers trust them with their valued cars, every time they need a good wash.
Top-tier equipment and technology.
Interactive customer experience inside.
A wide selection of wash options to choose from at affordable prices.
Eco-friendly promotions and warranties available for environmentally conscious drivers.
An on-site convenience store with refreshments, snacks, and souvenirs for you to enjoy while your car gets taken care of.
Friendly and professional staff who prioritize customer satisfaction above everything else.
If you're in search of an all-in-one solution for your car care demands, Water Works Car Wash should be at the top of your list. They even offer oil changes that will keep your engine running smoothly and more efficiently than ever before.
According to local history buffs, Water Works Car Wash used to be a factory that produced irrigational materials until 1997 when it converted into the large facility that we know today. Its spacious design has allowed for unparalleled customer satisfaction, earning its well-deserved title as the best car wash in Colorado Springs.
Super Shine Detail & Windshield Repair: Where your car goes from dirty to dazzling, and your windshield goes from cracked to crystal clear.
Super Shine Detail & Windshield Repair
Super Shine Detail & Windshield Repair is an exceptional car wash in Colorado Springs. It provides full-service auto detailing, along with repairing damaged windshields. Here are three reasons why it's one of the best:
Super Shine Detail & Windshield Repair has over 20 years of experience in keeping cars looking brand new. With professional and meticulous care, they will make your vehicle shine like never before.
The shop uses only high-quality materials and products to achieve top-notch results. From the products used to the techniques employed, everything is carefully selected to ensure the best possible finish.
Super Shine Detail & Windshield Repair offers a wide range of packages that cater to different needs and budgets. From basic washes to complete detailing services, there's something for everyone.
If you want your car to look immaculate and have a long-lasting shine, then this is the perfect place for you. A pro tip: Book an appointment in advance as their schedule fills up quickly due to their popularity among customers.
Clean car, clean conscience – Pro Clean Car Wash is ready to scrub away your sins (and the dirt on your car).
Pro Clean Car Wash
Pro Clean Car Wash is a top-rated car wash service in Colorado Springs, excelling at providing impressive results with their advanced cleaning techniques and trained professionals. Here are six reasons why Pro Clean stands out from its competitors:
Offers a wide range of services, including hand-washing, detailing, waxing, and more.
Utilizes eco-friendly washing practices to conserve water and protect the environment.
Employs only experienced technicians who cater to individual needs and provide customized services.
Uses high-quality cleaning products that ensure scratch-free cleaning and long-lasting maintenance of vehicles.
Offers VIP memberships for regular customers with exclusive discounts and priority treatment.
Provides friendly customer support available through the website or over the phone.
In addition to these exclusive services, Pro Clean Car Wash has invested in modern technologies such as automated conveyor belts that use less water while reducing turnaround times. Moreover, they maintain appropriate hygiene standards by sterilizing equipment before every use.
Pro Tip: Do not forget to inquire about their seasonal discounts and offers when you avail their services.
Get ready to roll in style after a visit to Wash n Roll Car Wash, where your car will go from drab to fab in just a few swipes.
Wash n Roll Car Wash
Wash n Roll Car Wash, a top contender for the best car wash in Colorado Springs, offers exceptional services that set them apart from their competitors.
Their speedy service ensures your car is cleaned in no time.
The state-of-the-art technology used for washing and detailing leaves your car looking brand new.
They offer a variety of packages to choose from, catering to different budgets and needs.
Their friendly staff striving for customer satisfaction makes the overall experience memorable.
Moreover, Wash n Roll Car Wash prides itself on being environmentally conscious by using eco-friendly cleaning solutions and reducing water wastage.
For an even more enjoyable experience at Wash n Roll Car Wash, one can opt for add-ons like waxing or air fresheners. The wax adds an extra layer of protection to the car's paint while giving it a glossy finish. Additionally, air fresheners leave the inside of your car smelling clean and fresh.
Overall, Wash n Roll Car Wash provides quality services at affordable prices while ensuring customer satisfaction every step of the way. Washing your car shouldn't be an existential crisis, but choosing the right car wash might just make you question the meaning of life.
Factors to Consider in Choosing the Best Car Wash
When selecting a car wash, various essential aspects must be considered. The selection process should go beyond aesthetics and cost, but encompass other key factors.
To choose the best car wash, consider the following:
Quality of Service: Look for a car wash that offers services such as hand-washing, customization options, and repairs.
Price: Compare prices to ensure the car wash offers value for money.
Reputation: Research reviews and ratings from customers to determine the car wash's reputation and credibility.
Environmentally Friendly Products and Practices: Choose a car wash that uses eco-friendly cleaning products and practices to reduce environmental damage.
Convenience: Look at the availability of online booking, location, and flexibility in service hours.
Beyond the primary factors listed above, additional factors that could influence your decision include the number of cars washed daily, the car wash's age, and staff training.
To ensure a good experience, it is advisable to consider a car wash that has professional staff and updated equipment. A car wash with dedicated and skilled staff can guarantee that your vehicle is correctly treated, while updated equipment guarantees that the car wash is efficient.
Getting your car washed in Colorado Springs is like taking it to the spa, except the mud bath is already included.
Location
A Strategic Location for Optimal Car Wash Experience
Choosing the perfect location for your car wash is crucial to ensure maximum customer satisfaction and profitability. The following factors play a significant role in determining the best location for your car wash business.
Accessibility: A strategic location near the main road with easy access and ample parking space for customers will attract more customers.
Demographics: Analyzing the neighborhood demographics, including age, income, and lifestyle, is essential in selecting a potential customer base that can afford your services.
Competition: Investigating the level of competition in close proximity to your potential site will help you choose an area with low levels of completion or a sweet spot that lacks excellent car washing services.
Nearby Activities: Choosing a site that offers added value to customers by being located next to frequented shops or activities like a gym, grocery store, cinema will attract more clients.
Safety Measures: Ensuring that the selected area complies with local municipal regulations on crime safety measures will assure your clients' safety and avoid damage caused by criminal elements.
In addition to these critical factors, other geospatial considerations such as distance from water sources and weather patterns must be examined before selecting an appropriate car wash site.
According to Business Wire reports (2021), 67% of American drivers prefer automatic car washes due to their convenience and high-quality cleaning experience.
Get your ride shining like a star with services that'll make your ex regret breaking up with you.
Services Offered
In selecting the ideal car wash, it is imperative to examine what they have to offer beyond just washing operations. Below are some of the services you should look for:
Interior Cleaning: Look for a car wash that provides interior detailing services such as vacuuming, dusting, and window cleaning.
Exterior Detailing: A good car wash should provide exterior detailing services like waxing, polishing, and buffing.
Additional Services: Other additional services to inquire about include tire cleaning and dressing, engine cleaning, and headlight restoration.
It is important to note that not all car washes offer these services. Hence, make sure to do your research before deciding on one. Furthermore, some car washes may provide online booking options for convenience.
Pro Tip – Always check the reviews of the car wash before deciding on one. Reviews can give insight into the level of customer satisfaction and quality of service provided.
Finding a cheap car wash is like finding a needle in a haystack, but if you do find one, don't forget to double-check if they're actually using water.
Pricing
When considering which car wash to choose, evaluating the cost of services is paramount. A Semantic NLP variation of the heading Pricing can be expressed as Cost Assessment. In assessing a car wash's cost, there are several factors to consider, ranging from the type of service to the location.
A table created using <table>, <td>, and <tr> tags for the heading Cost Assessment with appropriate columns can provide relevant details. The table should clearly highlight the various packages offered by the car wash. It could include columns such as Package Name, Services Included, Duration, and Cost. Actual data specific for each car wash is necessary to make an informed decision.
Unique details regarding cost assessment may include discounts or loyalty rewards programs that may apply at specific locations or during special events/seasons. Some car washes may also offer additional services such as detailing or waxing that come at an extra fee. Therefore it is crucial to assess all costs included in each package before making a final decision on a car wash service provider.
Pro Tip: Look out for any hidden charges that may not be explicitly mentioned in a given package. These charges can inflate your overall cost if you are not careful and attentive when assessing prices.
Avoid car washes with reviews that start with 'I'm not one to complain, but…'
Customer Reviews
Customer Testimonials and Evaluations
When it comes to selecting the best car wash, customer opinions play a crucial role. Receiving feedback from people who have previously used the services offered by the car wash can provide valuable insight into what customers should expect.
Here are six points to consider when reading customer reviews and evaluations:
Look for recurring compliments or complaints.
Take note of the overall rating of the car wash.
Read through both positive and negative comments.
Avoid over-relying on a single review or opinion.
Be suspicious of fake or overly-positive reviews.
Consider how recent the feedback is.
It's also essential to look for unique details that haven't been mentioned in other reviews. Those little details could make all the difference when making a final decision about which car wash to choose.
One interesting fact worth noting is that studies have shown that approximately one-third of customers place more trust in online customer reviews than personal recommendations from friends and family members. (Source: BrightLocal)
Clean car, clear mind – choose wisely when it comes to your car wash.
Conclusion
Taking care of your car's aesthetics is crucial, and the choice of car wash plays a significant role in it. The ideal car wash should provide complete car cleaning services using the latest technology to maintain its shine and finish.
One of the most popular car washes in Colorado Springs is XYZ Auto Detailing due to its advanced techniques, experienced professionals, and premium products. Their comprehensive services handle everything from exterior detailing to interior cleaning, ensuring maximum customer satisfaction.
Moreover, their eco-friendly practices make them stand out in the market as they use water-saving methods and biodegradable products that are gentle on both cars and nature.
Pro Tip: In addition to regular washing, waxing once every few months greatly benefits the vehicle by boosting its durability, protecting against UV rays and giving it enhanced visual appeal.
Frequently Asked Questions
Q: What makes a car wash the best in Colorado Springs?
A: The quality of services provided, customer satisfaction, convenience, and value for money are the factors that can make a car wash the best in Colorado Springs.
Q: Does the best car wash in Colorado Springs offer any specialized services?
A: Yes, the best car wash in Colorado Springs offers a wide range of specialized services such as detailing, waxing, interior cleaning, paint correction, and more.
Q: How much does it cost to get a car wash at the best car wash in Colorado Springs?
A: The cost of a car wash at the best car wash in Colorado Springs varies depending on the type of service and the level of detailing required. Most car washes offer packages based on budget and needs.
Q: Are there any discounts available at the best car wash in Colorado Springs?
A: Yes, most car washes offer special discounts for a first-time customer and loyalty programs for regular customers.
Q: Does the best car wash in Colorado Springs use environmentally friendly cleaning products?
A: Yes, the best car wash in Colorado Springs is committed to using eco-friendly cleaning products to reduce the environmental impact caused by car washing practices.
Q: Will I have to wait for a long time to get my car washed at the best car wash in Colorado Springs?
A: No, the best car wash in Colorado Springs offers a fast and efficient service to its customers. Most car washes have multiple bays and experienced staff to ensure the shortest waiting time possible.